7 Reasons To Buy A Hybrid Mattress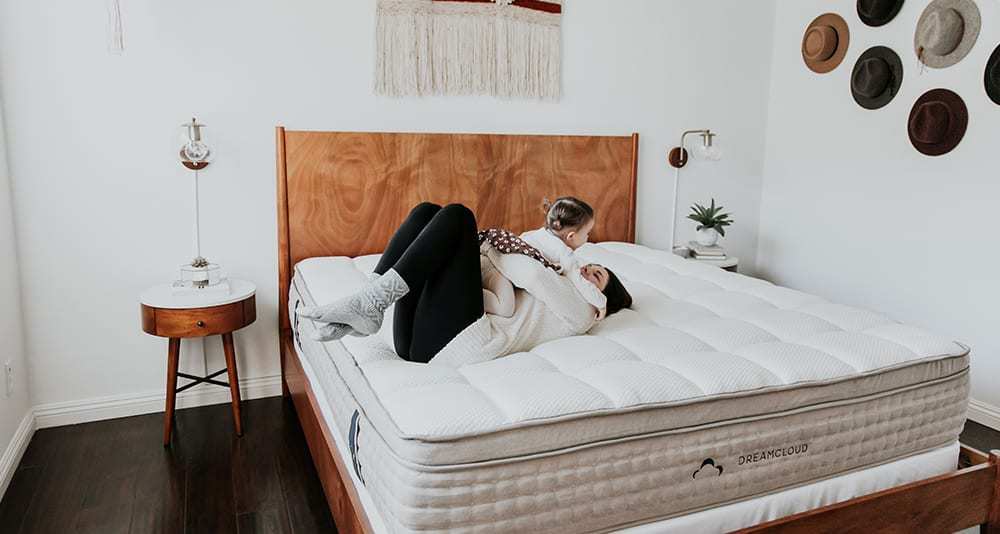 1. Superior Support
Experience the best of both worlds: foam + springs.  A Hybrid mattress is made with two or more different types of support.  The top layers feature cooling foam, while the lower layers offer individually wrapped pocket coils. Bonus: Our cashmere blend pillow top delivers an extra layer of comfort.
2. Traditional Comfort
The base layer of pocket coils provides that traditional, slightly bouncy feel that helps eliminates pressure, regardless of your sleep position or body type.
3. Superior Cooling
The perfect cooling mattress requires thoughtfully designed materials that work together seamlessly.  Having consistent airflow between the coils and through the foam layers helps regulate your body temperature.
4. You Get A 365 Night Trial
Our trial is the best in the mattress industry. You can sleep on a DreamCloud mattress for all four seasons before deciding if a DreamCloud is right for you.
5. DreamCloud Beats The Competition
With a better price and a longer trial period, see how DreamCloud compares to other luxury mattresses.
6. Everlong Warranty Guarantees Your Purchase For Life
This is the only luxury mattress that offers a lifetime warranty. If you ever have an issue with your mattress, we'll replace it for free – for the rest of your life.
7. Free Shipping & Returns
Unlike other online deals, we offer free shipping, plus a full refund if you're not 100% satisfied because you'd expect nothing less.