Best Mattress Stores in Tucson, AZ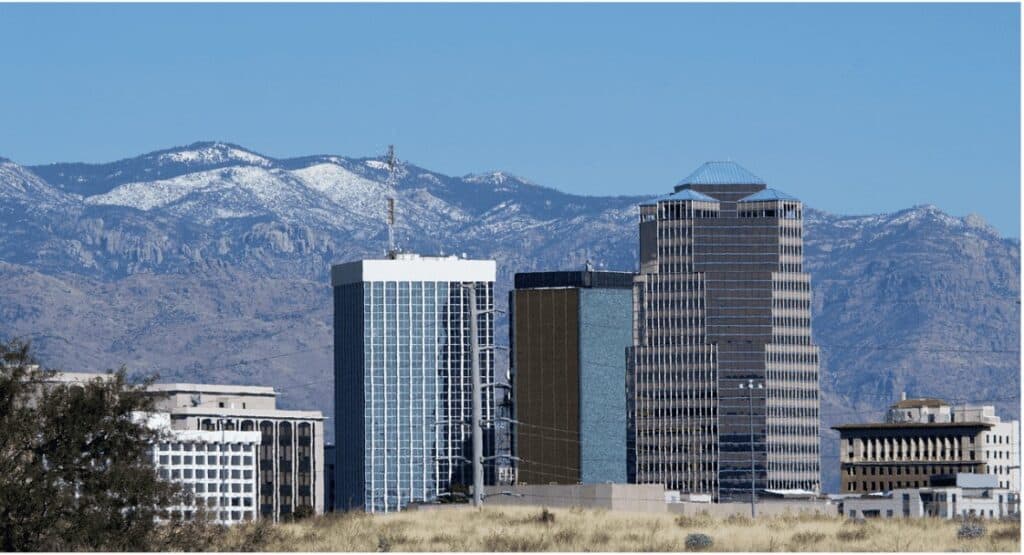 Find the Closest Store Near You
Nestled within the Sonoran Desert, Tucson lies in the southern region of Arizona. With Santa Catalina Mountains on the north and Tucson Mountains on the west, the city is surrounded by scenic mountains boasting fascinating natural beauty. Tuscon's people belong to a diverse blend of cultures and backgrounds, including Native American and Hispanic influences. This cultural diversity is clearly evident in Tucson's architecture, cuisine, and cultural festivals. 
In terms of climate, Tucson has two major seasons. Scorching summers, with an abundance of sunlight, and mild winters with very rare chances of rain. This makes the city a wonderful resort for those seeking warm and sunny destinations for vacations. In summers, Tucson residents have plenty of options to beat the heat. They can flee from their hot homes and take refuge in the scenic mountains or chill out in the serene lakes and rivers. Overall, Tucson is a very charming place with an inviting and pleasing atmosphere for everyone.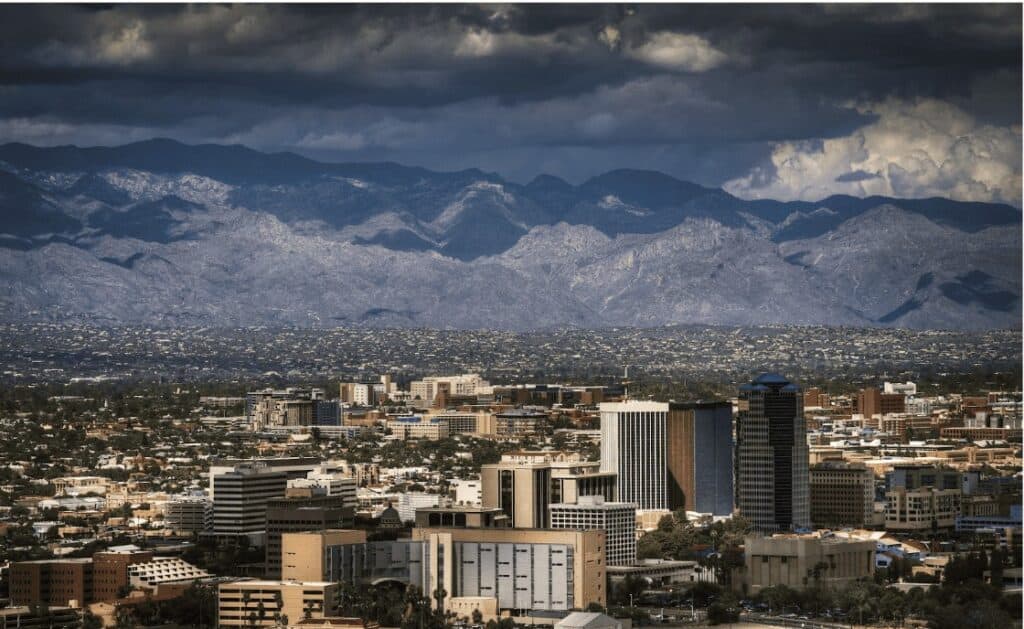 Where Are The Furniture / Mattress Stores In Tucson?
Although there are hundreds of mattress and furniture stores in Tucson, but finding the right one can be a hassle for some people. Therefore, we conducted a city-wide research on mattress and furniture stores and located multiple stores for you. And to make it easier for you, we found some locations where most of these stores are based. 
If you're residing near the Broadway blvd or Oracle road, you're lucky. Because those are the areas where most mattress and furniture stores are located. On the Boradway blvd, you'll see plenty of big names, including the likes of Brooklyn Bedding, Conn's Home Plus, and Mattress Firm. And on Oracle road, you'll find some big names like Mattress Firm and Sam Levitz, as well as many other names such as Sleep Number and BoxDrop Mattress. Additionally, you can find multiple mattress stores on Pantano road and Orange Grove road as well. 
Tucson's Best Mattress Stores
We reviewed hundreds of mattress and furniture stores in Tucson and hand-picked some outlets that have the best collection. Let's take a look at these stores and see where they're located and what sleep and bedding products they have in store.
Mattress Firm – Oracle Wetmore
Address: 4356 North Oracle Road, Tucson, AZ 85705
Phone: (520) 461-1167
Directions: 4356 North Oracle Road, Tucson, AZ 85705, USA
Rating: 4.6 out of 5 Stars on Google
Mattress Firm is America's largest specialty mattress store with more than 2000 outlets in 49 states. They have a strict focus on delivering exceptional customer service and customized sleep solutions to everyone. That's why every sleep expert trains for atleast 80 hours before joining their team of experts. You can either visit their store outlet in Tucson or order online and have your favorite mattress delivered at your doorstep.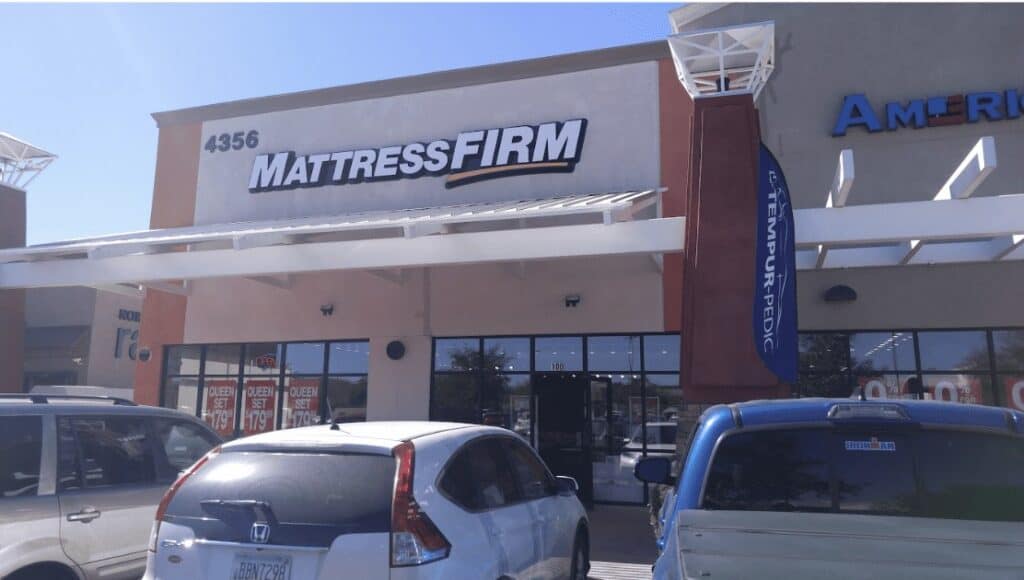 Sam's Furniture Outlet – Flowing Wells
Address: 2020 W Prince Rd, Tucson, AZ 85705
Phone: (520) 690-3700
Directions: 2020 W Prince Rd, Tucson, AZ 85705, USA
Rating: 4.3 out of 5 Stars on Google
Sam's Furnitre outlet is owned by Sam Levitz Furniture. They first opened their doors for Tucson residents in 1953. Ever since, they have been serving the Tucson community with great deals on customized furniture and personalized bedding solutions. With mattresses from top brands like Nectar, Sealy, and Tempur-Pedic, and in a wide range of sizes, you'll surely find the mattress of your choice at Sam's Furniture.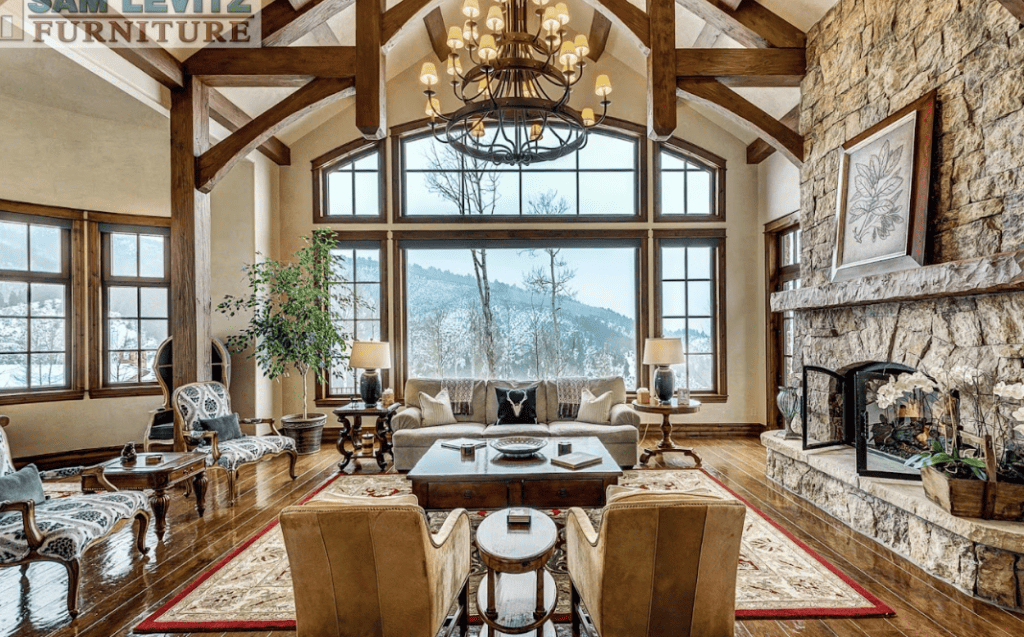 Curacao – Tucson
Address: 3390 S. 6th Ave., Tucson, AZ 85713
Phone: (520) 576-5565
Directions: 3390 S. 6th Ave., Tucson, AZ 85713, USA
Rating: 4.2 out of 5 Stars on Google
Curacao is a well-reputed furniture and mattress store in Tucson that has been in business for 40 years. With a massive collection of furniture and mattresses, Curacao claims to have a solution for every customer. On top of premium products, Curacao provides its customers with flexible financing options, making mattress and furniture purchase affordable for everyone. So, if you're looking for mattresses near the 6th Ave., then you should checkout Curacao.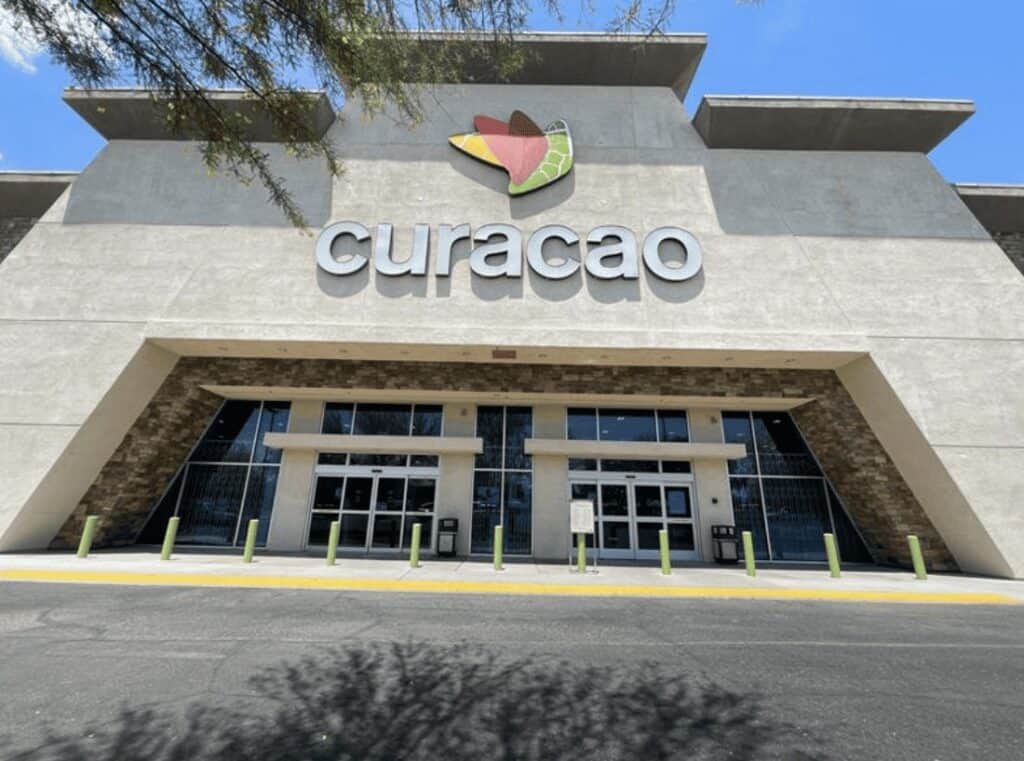 Sam Levitz Furniture – South
Address: 3430 E 36th St, Tucson, AZ 85713
Phone: (520) 624-7443
Directions: 3430 E 36th St, Tucson, AZ 85713, USA
Rating: 4.5 out of 5 Stars on Google
Sam Levitz is a locally-owned family-operated business that has been serving Tucson residents for more than 60 years. They believe your home is your sanctuary and it should reflect your unique taste and personal style. And with a huge collection of personalized furniture and custom bedding solutions, you'll surely find the products that match your unique taste and style. So, whether you're looking for mattresses, foundations, or plush pillows in Tucson, Sam Levitz Furniture won't disappoint you.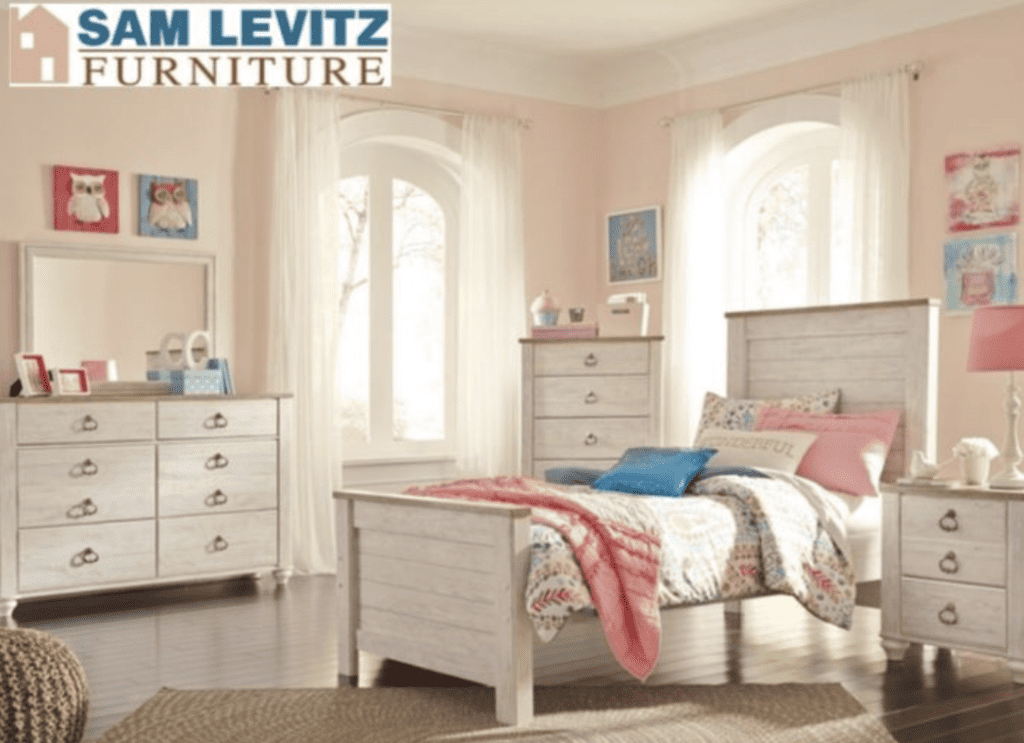 Conn's Home Plus – Tucson
Address: 3742 West River Road, Tucson, AZ 85741
Phone: (520) 797-5629
Directions: 3742 West River Road, Tucson, AZ 85741, USA
Rating: 4.5 out of 5 Stars on Google
Conn's Home Plus is a big name in the furniture and mattress market of Tucson. With more than 100 years in the business, they are a one-stop solution for all your furniture and bedding needs. With more than 150 stores in 16 states, they're one of the largest specialty mattress stores in the US. If you choose to shop at Conn's, you'll get top mattress brands at good prices, hundreds of items in stock, and unmatched payment options on all your purchases.
History of Tucson Furniture & Mattress Stores
The history of furniture and mattress stores in Tucson dates back to several decades. As the city's population grew, the demand for high-end furniture and mattresses also increased. This lead to the development of several outlets to cater the growing demand of the community. Initially, most mattress stores were family-owned businesses that primarily served local communities. Sam's Furniture Outlet is the oldest store which was established in 1953. 
Overtime, the demand for premium mattresses and bedding solutions exploded and larger furniture and retail chains made their way to Tucson. This development brought a wide range of bedding and furniture products to the city and lured a diverse customer base. And as the market grew and shopping behaviors evolved, most of these brands setup online stores, allowing Tucsonans to shop online from the comfort of their homes. Currently, the Tucson mattress and furniture market has a blend of traditional family-owned businesses, local chains, and big national retail chains to meet the growing need of premium sleep products. 
What do Tucson Mattress Buyers Care About? 
When it comes to buying mattresses, Tucson residents consider a couple of things in order to meet their requirements. Comfort and support is an obvious one. Because nobody wants to spend half of their life on a lumpy mattress. And given Tucson's warm and arid climate, most people prefer cooling mattresses that promote breathability and heat dissipation. For added comfort, many buyers go for gel-infused memory foam mattresses that offering breathability and contouring support altogether.  
Not sure what mattress is right for you? Find your mattress here.