Best Mattress Stores in Reno, NV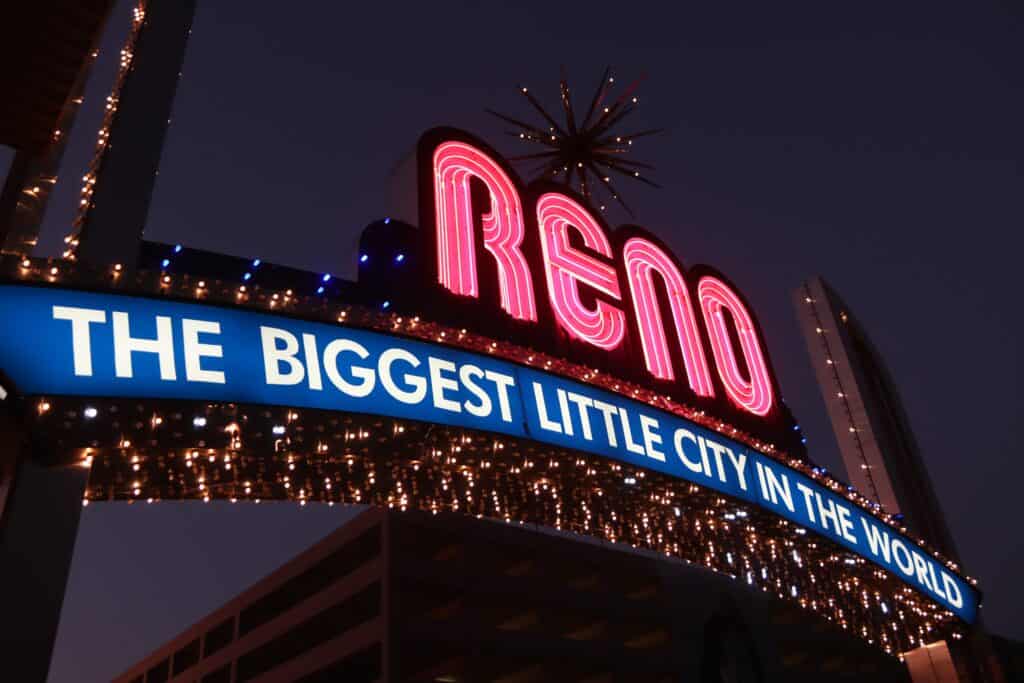 Find the closest store near you
Reno, also known as the biggest little city in the world, is situated in the picturesque Truckee Meadows of Nevada. Characterised by its unique location and breathtaking landscapes, Reno has a very interesting geography. Its proximity to Sierra Mountain range and Truckee River makes it one of the most naturally gifted cities in the US.
At the heart of city flows the serene Truckee River, offering scenic beauty and plenty of recreational activities like kayaking and fishing. With an elevation of 4500 meters, Reno experiences mild and dry climate. And the best part is, Reno has four different seasons. With warm summers, mild autumn, chilly winters, and pleasant springs, it has a very diverse climate which makes it even more special. 
Where Are The Furniture / Mattress Stores In Reno?
Reno has plenty of furniture and mattress stores. But finding the right one could be difficult. Especially when you're looking for products matching your unique taste and preferences. That's why we surveyed Reno's furniture and mattress stores and hand-picked some areas where most of these brands are located. 
During our research, we found that most of these mattress stores are located on the Virginia Street, Longley Lane, and Kietzke Lane in Reno. However, if you're not close to these locations, there's nothing to worry about. Because you can find multiple outlets on Harvard way and Steamboat Parkway as well. You can visit one of these outlets physically or order online and have your mattress delivered at your doorstep.
Reno's Best Mattress Stores
Reno is home to many mattress and furniture stores that offer premium mattress and bedding solutions. But everyone has different rest and sleep requirements. That's why choosing the right store can be difficult sometimes. Therefore, we went through dozens of stores and picked five best mattress stores for you in the city of Reno. 
Carson Mattress Outlet – Reno
Address: 1155 West 4th St #110, Reno, NV 89503
Phone: (775) 350-7711
Directions: 1155 W 4th St, Reno, NV 89503, United States
Rating: 4.6 out of 5 Stars on Google
Carson Mattress is a locally owned and operated mattress outlet in Reno. They've been in the mattress business for 8 years and offer customized sleep solutions to everyone. You can find mattresses from top brands, including nectar and dreamcloud. And the best part, they offer steep discounts, free estimates and flexible payment plans.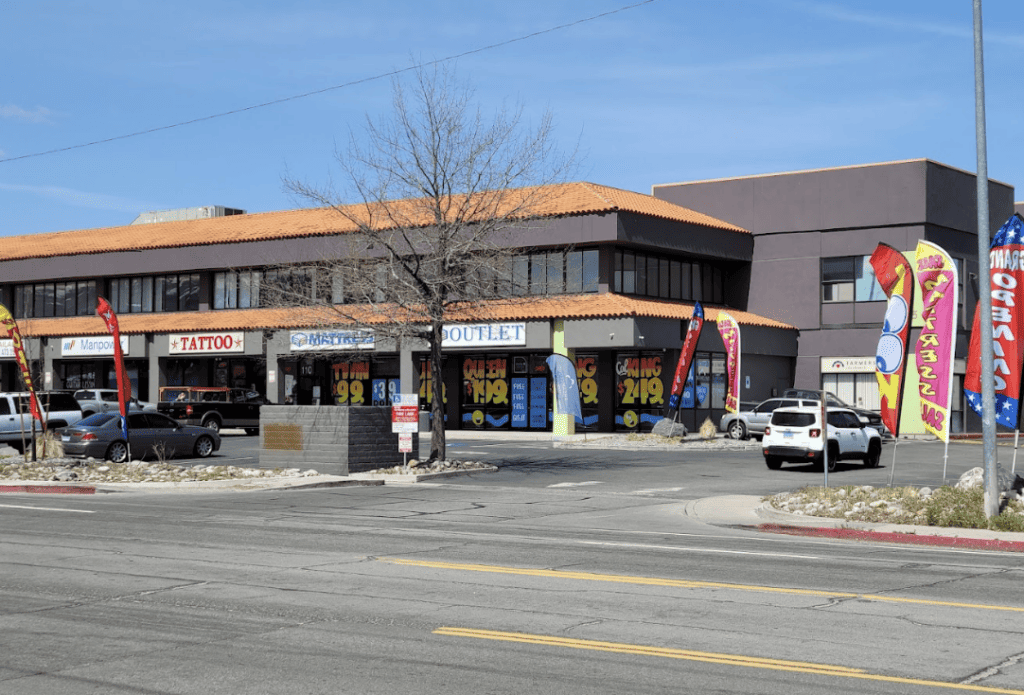 Mattress Firm – Reno
Address: 6625 South Virginia Street, Reno, NV 89511
Phone: (775) 853-8080
Directions: 6625 S Virginia St, Reno, NV 89511, United States
Rating: 4.9 out of 5 Stars on Google
Mattress Firm is one of the largest and oldest mattress brands with outlets all around the country. With a strict focus on employee training and customer service, they are truly committed to providing unparalleled service. You can either visit their store on the Virginia street or shop online using their intuitive 'shop by category' feature.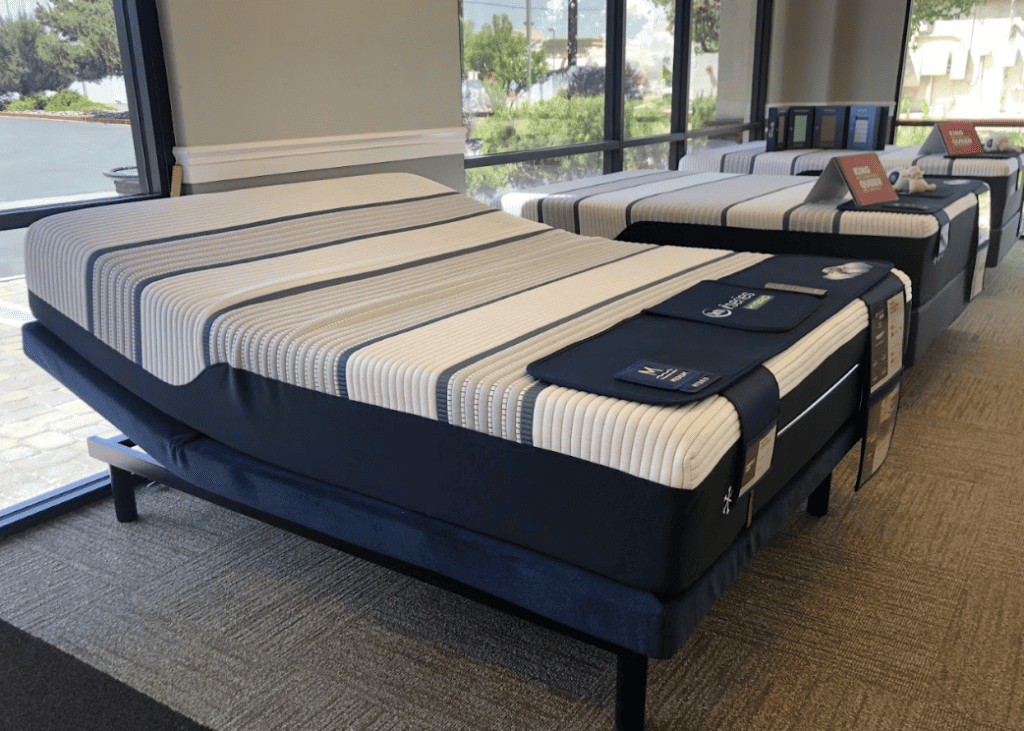 Mattress Firm – Damonte Ranch
Address: 1151 Steamboat Parkway, Reno, NV 89521
Phone: (775) 853-4250
Directions: 1151 Steamboat Parkway, Reno, NV 89521, United States
Rating: 5.0 out of 5 Stars on Google
Mattress Firm is located on the Steamboat Parkway in Reno. Being one of the leading mattress retailers in the US, they have a wide range of selection from top brands. From premium mattresses to adjustable bases and plush pillows, they have all types of bedding and sleep solutions catering to diverse needs and taste of Reno residents. And the best part, they offer a 120 night sleep trial, allowing you to check before you buy.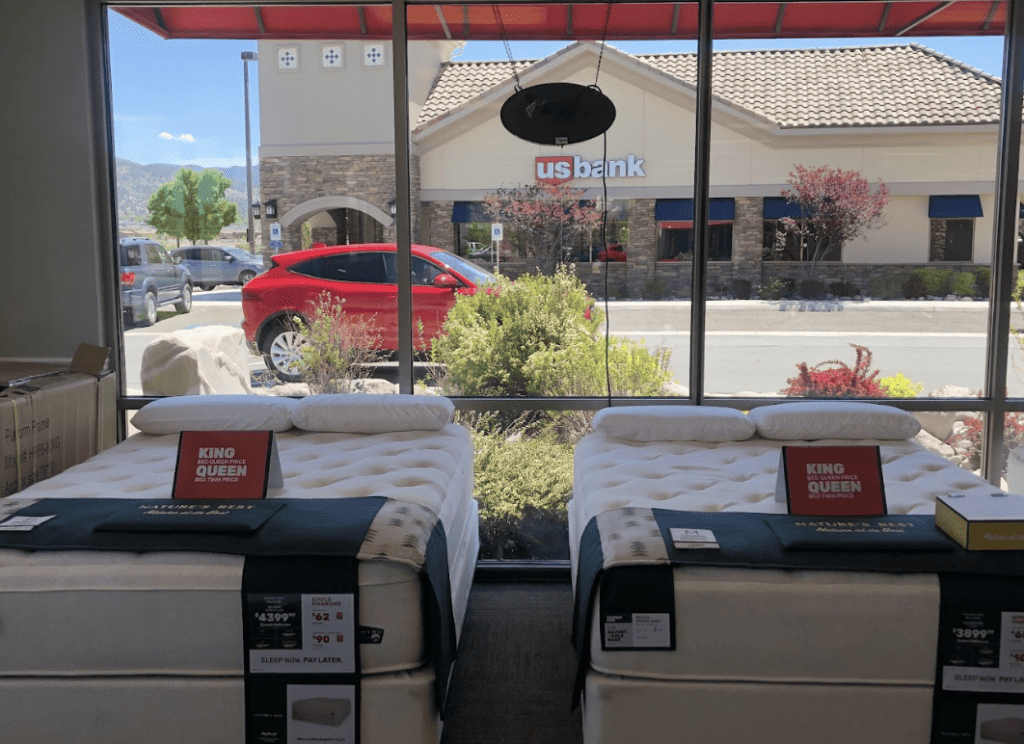 History of Reno Furniture & Mattress Stores
Reno has a long standing history with furniture and mattress stores that have been serving this area for decades. Local furniture and mattress brands have played a vital role in shaping up this industry. These stores have been providing premium furniture and personalized sleep solutions to the residents of Reno for a while now. Moreover, many national brands like Ashley Home and RC Willey have also opened multiple stores in the area. And the good thing is, many of these stores offer a smooth online shopping experience. 
What do Reno mattress buyers care about? 
Mattress buyers in Reno look at a number of things before making a mattress purchase. Just like other mattress buyers, comfort and support are one of the major features they look at. On top of that, they prefer mattresses with minimal tossing and turning for an undisturbed sleep. 
And given the potential temperature rises, many Reno residents prioritize mattresses with special cooling and anti-sweating properties, including moisture-wicking fabrics and breathable materials. Lastly, Reno residents love a great deal. So they're more likely to go for mattresses with great discounts, special sales offers and affordable pricing. 
Not sure what mattress is right for you? Find your mattress here.