Best Mattress Stores in Charlotte, NC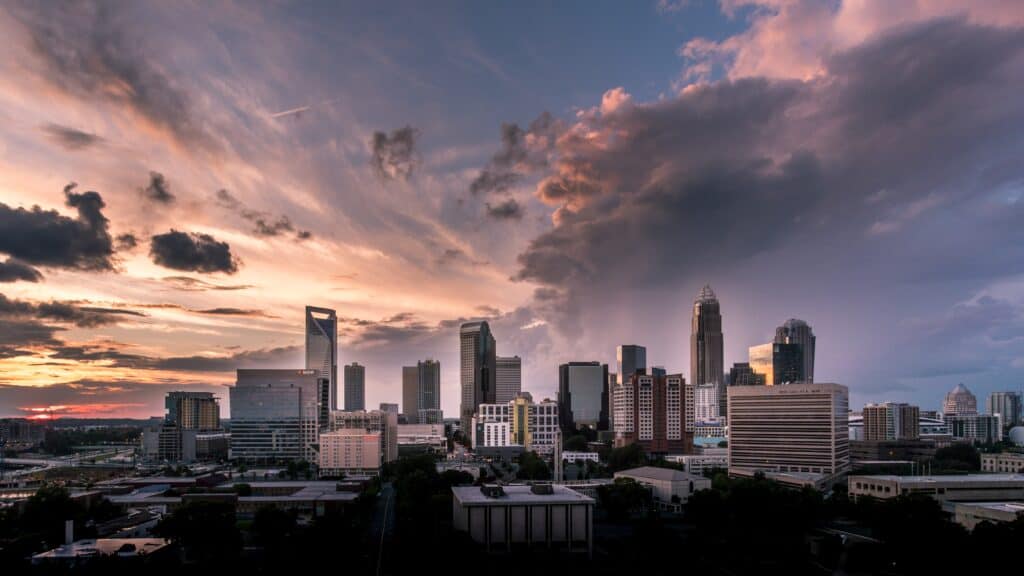 Find the Closest Store Near You
Charlotte is situated in the southwestern part of North Carolina, nestled in the Piedmont region of rolling hills. It's 85 miles south from the Appalachian Mountains and 180 miles northwest to the Atlantic Ocean, the area famous for white sand beaches. Charlotte has many names due to its characteristic vibe and rich history. Some call it the "Queen City" while others call it "The Crown Town." And there's a few people who call it "The City of Trees" because not many cities have so many trees. 
Moreover, Charlotte is known as the banking capital of the south. That's because it is home to the second-largest financial hub in the US. And if you're into sports like basketball, soccer, football, and hockey, you'll definitely find a thrill for yourself in the city. You can watch major teams like Carolina Hornets in the NBA, Carolina Panthers in the NFL, and Charlotte FC in MLS. And if you're a fan of car racing, you can visit the NASCAR Hall of Fame in uptown Charlotte. Lastly, Charlotte has a very mild climate. Winters are tolerable with mild snowfalls. And in summers, days are warm, but nights are cooler.   
Where Are The Furniture / Mattress Stores In Charlotte?
Charlotte has dozens of furniture and mattress stores in different locations. And these stores offer a variety of bedding and furnishing products. If you drive around in the city, you can find plenty of store outlets in almost every corner. We surveyed the entire city and found some areas where the most of the high-rated stores are based. 
While searching for Charlotte's top furniture and mattress stores, we located plenty of outlets on South Blvd and Ikea Blvd. These include some locally owned and operated businesses and a few nationally-recognized retailers like Mattress Firm and Sam's Furniture. And if you're not residing near these locations, you can easily find multiple store outlets on Sharon road and Independence Blvd as well. So, whether you're looking for bed frames, adjustable bases, or premium mattresses, you should definitely check out these stores. 
Charlotte's Best Mattress Stores
We sifted through hundreds of mattress stores in Charlotte and selected the top five based on their product lineups, service quality, and overall buying experience. Let's go through these stores one by one and see where they're located and how they can solve your sleep problems.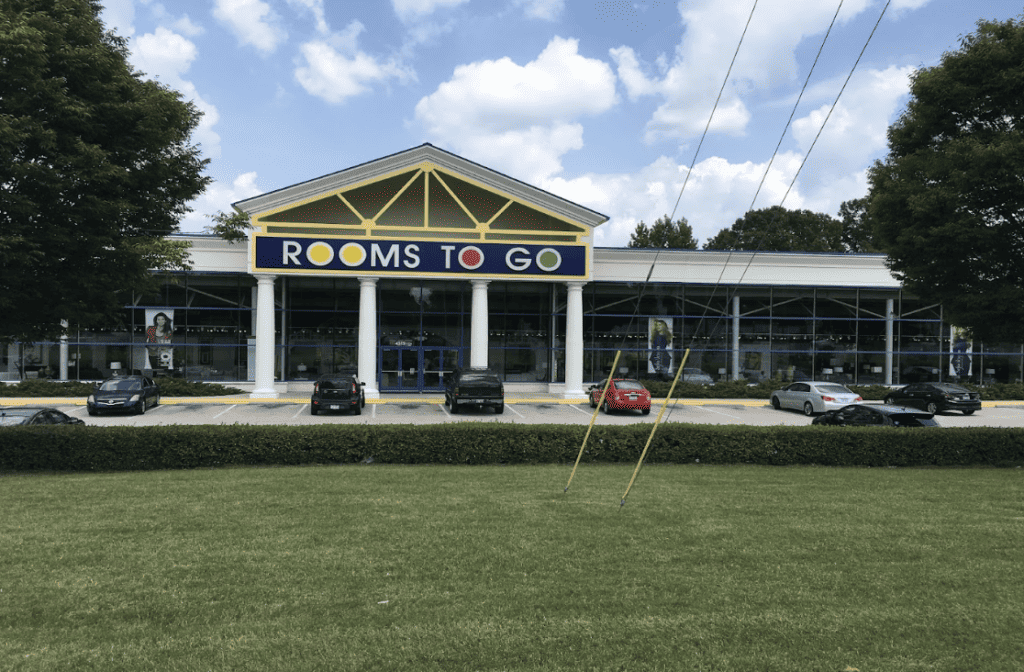 Rooms To Go – Charlotte
Address: 4315 E INDEPENDENCE BLVD, CHARLOTTE, NC 28205
Phone: (704)563-3350
Directions: 4315 E INDEPENDENCE BLVD, CHARLOTTE, NC 28205, USA
Rating: 4.7 out of 5 Stars on Google
ROOMS TO GO started in 1991 with 2 store locations in Orlando, Florida. After a few years, they expanded into NC by establishing outlets in Raleigh, Charlotte, and other cities. Today, they have 250 store outlets nation-wide and 6 state-of-the-art distribution centers. And they offer flexible financing, fast-delivery, and great prices, making furniture purchase more accessible and affordable for everyone.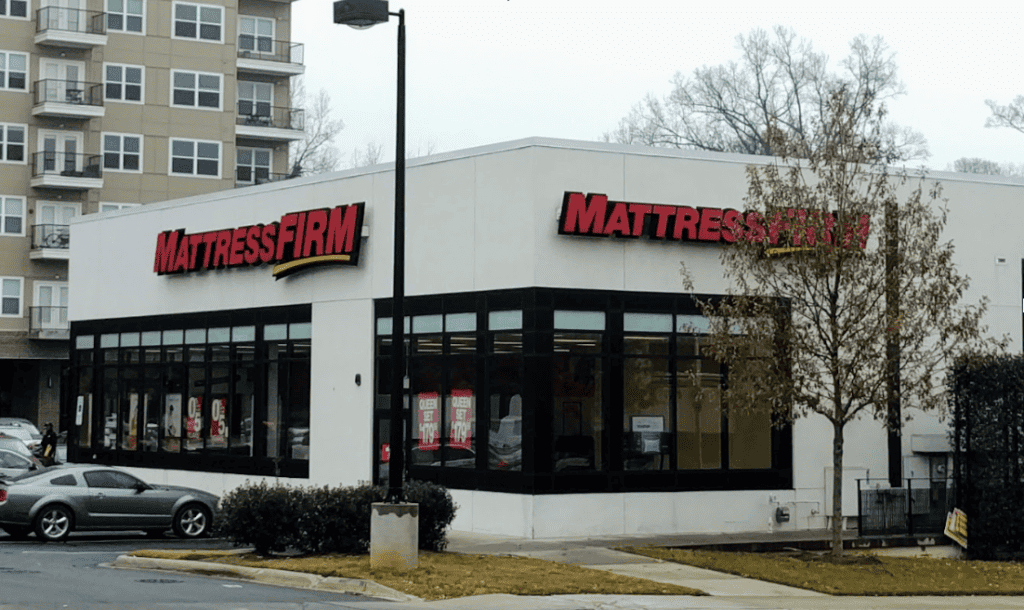 Mattress Firm – Charlotte
Address: 239 South King Drive Unit A, Charlotte, NC 28204
Phone: (704) 376-2075
Directions: 239 South King Drive Unit A, Charlotte, NC 28204, USA
Rating: 4.8 out of 5 Stars on Google
Mattress Firm has the biggest collection of America's top mattress brands. Nectar, Awara, Purple, DreamCloud, you name it; they have all of these and more. And you can buy mattresses based on size, style, and comfort level to make sure you get the perfect mattress. Plus, they offer a generous 120-night sleep trial and lowest-price guarantee to give you the best mattress at the best price.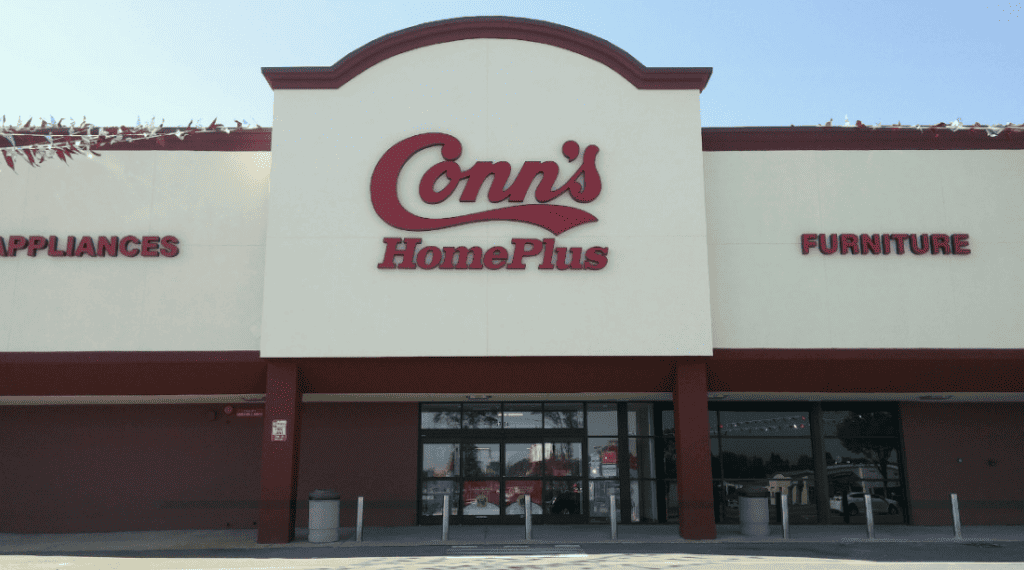 Conn's Home Plus – Charlotte
Address: 5704 E Independence Blvd., Charlotte, NC 28212
Phone: (704) 566-9046
Directions: 5704 E Independence Blvd., Charlotte, NC 28212, USA
Rating: 4.6 out of 5 Stars on Google
Conn's Home Plus is one of America's oldest mattress retailers with more than 130 years in business. They have 160 store outlets across 15 states and a splendid mattress and bedding collection. Hybrid mattresses, gel-infused memory foam, innerspring mattresses, they have all of them. Plus, all the top brands, including Nectar, Sealy, and Casper. Visit one of their outlets in Charlotte or hop on to their website and have your mattress delivered at your doorstep.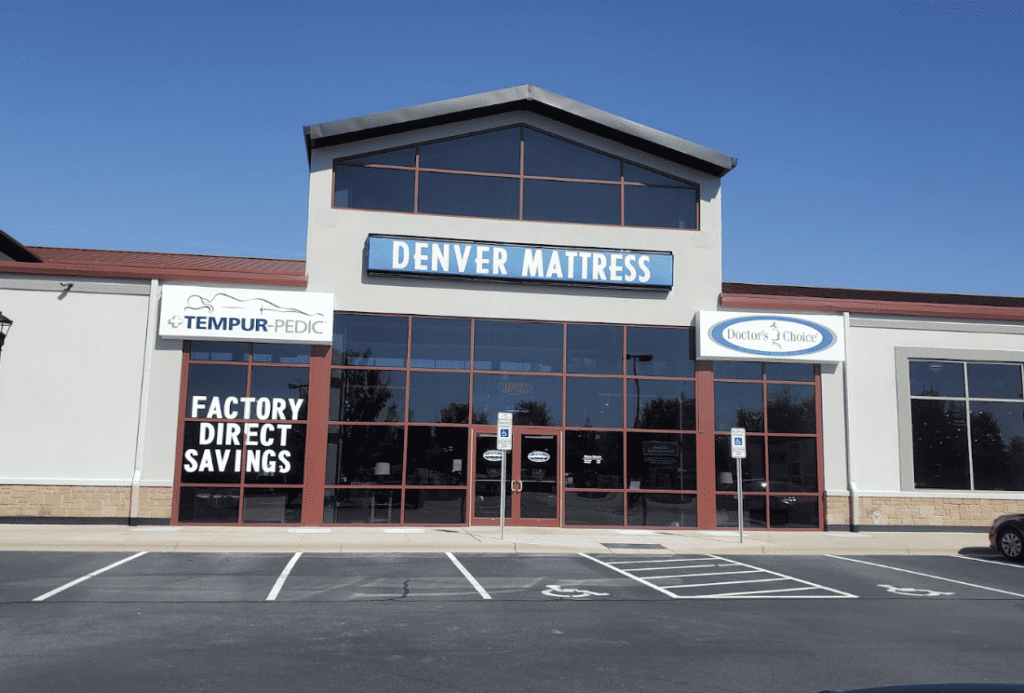 Denver Mattress – Charlotte
Address: 8215 Ikea Blvd, Charlotte, NC 28262
Phone: (704) 705-3035
Directions: 8215 Ikea Blvd, Charlotte, NC 28262, USA
Rating: 4.9 out of 5 Stars on Google
Denver Mattress is a specialty mattress store that opened its first store in 1995. They manufacture their mattress in their own factory and offer factory-direct prices to customers. By doing this, Denver Mattress ensures two things. Complete control over the materials and entire manufacturing process to maintain quality. And competitive prices that are not offered by many big retailers and name-brand manufacturers.
History of Charlotte Furniture / Mattress Stores
Furniture and mattress stores have been operating in Charlotte for several decades. In the early days, there were mostly family-owned and run businesses. People were more used to basic, old-fashioned furnishing and bedding products. However, with time the demand for high-end furniture and advanced bedding and sleep products increased. One reason for that is the increased awareness about rest and sleep. 
Recently, we saw some old players leaving the Charlotte market and new ones appearing on the scene. There have been many mergers and acquisitions and some closures as well. For instance, Broad River opened a new store in Charlotte, occupying a 45,000 square feet place. TDF Furniture, North Carolina's family-run business, opened a new location in Southeastern Charlotte. Kimbrell's Furniture opened its largest store in a 45,000 square foot place on the Western Blvd. While many stores expanded, some had to close down… Blacklion Furniture is one of them. They closed the Charlotte outlet after serving the community for 27 years.  
What do Charlotte mattress buyers care about?
When it comes to purchasing a mattress, Charlotte residents have specific requirements that should be met. One of the major factors they look for in a mattress is comfort. Because nobody wants to sleep on an unpleasant mattress. So, mattresses with appropriate levels of firmness and softness are highly desirable. Other than that, most people want to have a mattress that lasts for years. They prefer mattresses that are highly durable and reliable. Lastly, many people value the option of In-home-delivery. They can't go out and roam around like other residents.