Ultimate Mattress Buying Guide
Fact checked
Reviewed by experts
Writers at Sleep Authority are supported by a research team conducting in-depth research about the topics. The editorial team reviews them for accuracy and facts to ensure the most authentic and accurate content is published. Sleep Authority does not offer any medical advice, and you should not rely solely on our content for your course of treatment. Consult your medical professional to discuss any health concerns, chronic conditions, treatment options, or diagnoses.
Updated
December 28, 2022
Quick read
11 mins to read
How to Choose Your Best Mattress
This guide was crafted to ease you into the world of mattress buying. We'll help you determine which mattress is right for you based on the materials you prefer, amount of money you want to spend, and effort you're willing to put into the process. Sit back, relax, and read on to discover the mattress that is the perfect fit for you. Deciding to buy a new mattress can often mean that you've landed in a world of overwhelming choice. When you start out, it probably seems like there are endless options when it comes to deciding what will be right for you and your specific needs, which is exactly why we've created this guide to help make your journey to sleeping bliss as simple and low-stress as possible. The first step is sitting down and thinking about a few of the most important things that you are looking for in a mattress, whether that is low cost, quality of materials, durability, free shipping to your door, or any other qualities that you know you want right off-the-bat. Having these factors in your mind will instantly help organize your search and (hopefully!) keep the headaches from hours of research at bay. The following guide is broken down into some of the most important categories to consider before purchasing your mattress.
What Mattress Type Should You Buy?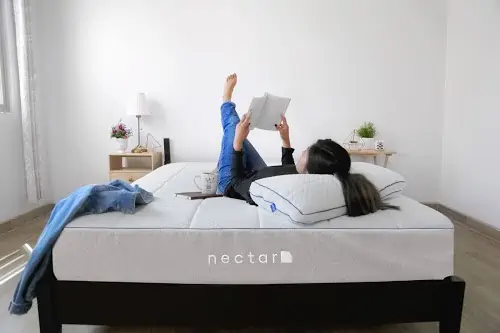 Innerspring Innerspring mattresses are one of the oldest mattress technologies and still one of the most popular choices for mattresses today. People enjoy spring mattresses because they offer great breathability and will sleep much cooler than your average mattress. Latex Foam Latex foam is another material commonly found in mattresses and is known for its durability and supportive feel. Popular review site, mattressnerd.com, explains that latex "responds a lot more quickly than memory foam, and naturally keeps a more neutral temperature without relying on a gel." Memory Foam Memory foam was first developed by NASA in order to keep astronauts comfortably aligned and supported in space, and years since its creation, adaptations to maximize comfort and durability have added to its appeal in the mattress market. Memory foam provides a beautiful balance between support and cradling comfort that's meant to keep your spine in its proper alignment, which is why these are some of the best mattresses money can buy. Low motion-transferability is also a huge perk when it comes to memory foam, which means that you won't feel your partner as they toss and turn on the other side of the bed. This is great news for light sleepers and couples. Gel Gel mattresses are the best mattresses to keep you cool throughout the night by absorbing and dispersing your body heat to maintain temperature neutrality. Some mattress companies incorporate this technology with a gel layer pad at the very top of the mattress, others infuse the gel right into the memory foam layers, and some include gel beads in the foam. Hybrid Foams Similar to the description of gel mattresses, hybrid foams use a combination of materials in order to create a premium sleeping experience. Some of the highest value mattresses include combinations of foam and springs to create the best mixture of plush comfort and bounce-back support. Adjustable If you like both firm and soft mattresses and it's hard for you to decide on which is the better option for you, an adjustable mattress may be the best mattress option for you. Oftentimes, larger adjustable mattresses come with adjustable feature for each side of the mattress so you and your partner can choose the best setting for you. They are typically built with vinyl or rubber air chambers that allow the sleeper to pick a number that will inflate or deflate based on their preferred sleep style. Pillow-top Pillow-top mattresses may have a variety of materials that their bases are made out of, but the unifying factor is the pillow-like materials that rest on top of the base layers of the mattress. Pillow-top mattresses are extremely soft and cushioning, great for those who love that extra fluffiness.
Where To Buy a New Mattress?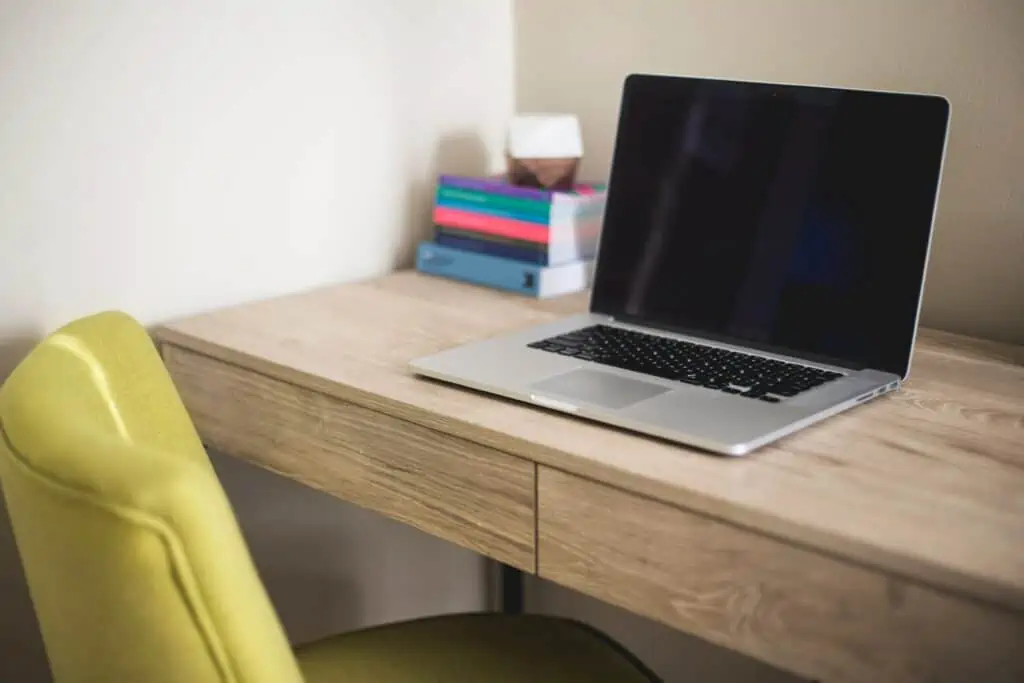 Online The mattress-in-a-box phenomenon has been hot in the mattress industry over the past few years and that's because online mattress companies make it extremely convenient and much less expensive when it comes to choosing the best mattress for you. There are no pushy sales people when you buy online, and online companies usually do not have expensive mark ups because of retailers or distributors. The middlemen are gone, leaving you with the best possible price for the quality that you're looking for. Big Box Retailers A big box retailer (large chain store) can offer some decent sale prices if you know when and how to look. Opening up a credit card with these stores is a great way to get additional perks with purchases, but it probably isn't worth the hassle. It can be awkward to lay down and test out multiple kinds of mattresses in a large, busy store. Unlike purchasing your mattress online, big-box retailers are also not delivered to your door, so you need to coordinate transportation or, in some cases, pay to have your new mattress delivered to your home. Department Stores A department store is a great way to find a higher quality mattress than at your typical retailer and you will most likely have more options to choose from. However, the price versus the value that you are getting is likely to be very poor and, because department stores offer such a wide variety of products, the knowledge of salespeople about specific mattresses will typically be limited. Furniture Stores Furniture stores may make it easy to choose a mattress and bedroom set at the same time, and discounts may also be offered if you choose to purchase the mattress and other furniture items all at once. The downside to furniture stores is similar to department stores, however, in that furniture store salespeople will likely not have specific knowledge about mattresses and the options are usually smaller than at a mattress specialty store. Mattress Specialty Stores If you go to a mattress store you can rest assured that someone helping you out will have a much more in-depth knowledge about the type of mattress you are looking for, but the truth of the matter is that these salespeople are also trying to sell the most mattresses possible in order to gain commissions. This is why choosing to look online is a better option overall due to easy access to unbiased reviews from actual consumers using the specific mattress you are interested in, and you don't have to deal with figuring out the transportation of the mattress to and from the mattress store.
How to Choose a Mattress Like a Pro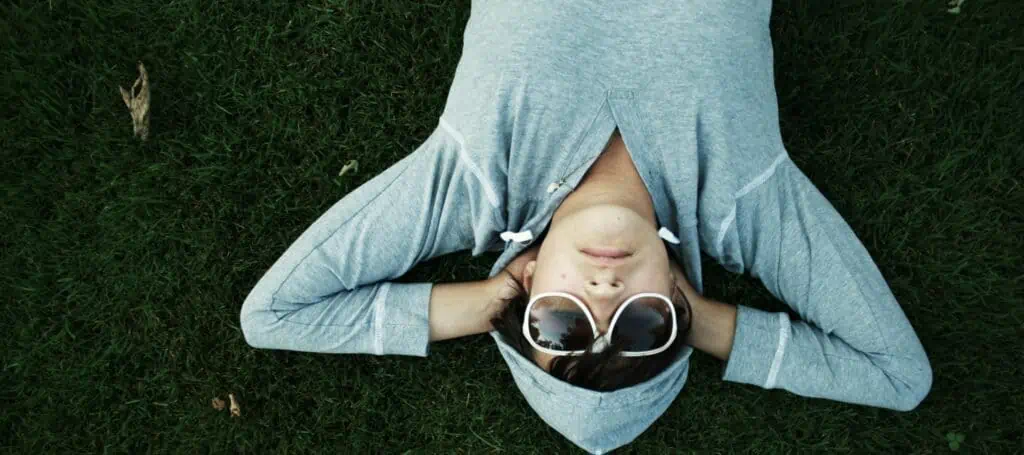 Mattress Sizes Choosing the mattress size that fits you depends on your lifestyle and preferences. A twin bed is perfect if you're single with a small apartment, but if you have a partner, a twin bed will definitely be too small. Queen-sized beds are usually the perfect size for two, but if you have a dog (or two, or three!) that likes to cuddle up to you at night, a king might be what you're looking for. Mattress Firmness Generally, when you are shopping for a mattress, companies will rate the firmness on a scale of 1-10. They may also have labels such as "luxury firm" or "medium plush". Be sure to take these terms and ratings into consideration during your search. Generally, the best mattresses are a "medium firm" on the scale. Comfort As beauty is in the eye of the beholder, comfort is in the feel of the bed user. What feels comfortable to you may feel extremely uncomfortable to someone else, so be sure to utilize a company's trial period to get a good understanding of the mattress that you're interested in. Support Support is one of the most crucial elements when purchasing a mattress. This is what will keep you and your body happy in the long run. It's important to find something that will relieve pressure points and keep you cradled, but also feel soft. Finding the right support keeps your body in its proper alignment and will lessen body pains. Motion Transfer This one is especially important for couples. Finding a mattress with low motion transferability so you do not feel movement on the other side of the bed is huge. If one of your is tossing and turning or wakes up before the other, you will not feel the mattress move if it has low motion transfer. Durability As a general rule, the best mattresses carry larger price tags because they are made with better quality materials and premium quality construction. When perusing mattress sights or in stores, be sure to ask questions about warranties, construction, materials, and the general lifespan of the specific mattress. The better companies will have lifetime warranties that guarantee the quality of materials and construction for as long as you own the mattress.
Lie Down Chuck your pride out the window and take a load off. Though you may feel silly, laying down on a mattress you're considering buying is one of the best ways to "feel out" if it's the best mattress for you. Check Return Policies This is especially important if the store or company does not offer a trial period. It's hard to really get a feel for a mattress if you don't have a decent length of time to test it out and if the return policy is anything less than 30 days, run! You'll definitely need longer to see if this mattress is worth investing in. Try to Haggle One of the best things about mattress stores is that you can haggle. Even though it's a bit annoying and time-consuming to run around to different mattress stores in order to find something you like, if you find the same thing at a different store that is a better price, typically mattress stores will match the price. Don't be afraid to haggle, especially if you are looking at buying an expensive mattress and additional furniture. Don't Be Bullied Into Buying a Box Spring Box springs are based off of height preference and allow more airflow for your mattress. If you're looking for some additional height to your bed, a box spring may be a good idea, but if your main concerns are purchasing the best mattress at a good price, don't let sales people bully you into buying a box spring that you don't truly need. A traditional frame for a mattress does the job of a box spring and you won't have to buy an additional piece. Understand the Warranty Know what you're getting when it comes to the warranty and you may save yourself having to purchase an entirely new mattress in a few years. Some companies guarantee quality and construction of materials for life, others may only offer a 10-year limited warranty, meaning that it only covers certain parts of the mattress. A solid warranty may greatly increase the value of your mattress. Price/Cost Do your research, do your research, do your research! We can't stress this enough. When it comes to price, know the standard pricing for the quality of mattress that you are looking for. Having a base knowledge will help you from getting the wool pulled over your eyes and spending way more than necessary.
The More Coils, the Better This myth is far from the truth. The more coils added to a mattress, the thinner and weaker the wire to make them. When coils are thin and weak, they are likely to wear down much sooner than larger, thicker coils, even if there are less of them. Gel Provides a Cooler Sleep If a mattress isn't breathable, it will retain heat and cause you to sleep hot. The gel can play a large factor in absorbing and redistributing heat, but if a mattress doesn't use technology to increase airflow, it will tend towards the hot side. Extra Lumbar Support Helps Back Sleeper Firm beds may be just as bad for the alignment of your spine as beds that are too soft. This is because instead of relieving points of pressure and allowing the cradling of your spine, a too firm bed keeps your pressure points lifted, which makes your spine pull down and out of its proper placement.
What Mattress is Best For Different Types of Sleepers?
Stomach Sleeper Sleeping on your stomach tends to put undue stress on your neck and upper back, which is why it's especially important for stomach sleepers to find the right types of mattresses. Something that is softer on the top and comfortable for the front of your body is important but also something that will keep you lifted and the rest of your body supported. Side Sleeper Side sleepers have an easier time finding the right types of mattresses to fit their needs. Softer mattresses are good for this position as long as it contours to fit your curves. A good, fluffier pillow is also key for the side sleeping position. Back Sleeper Back sleepers will also feel comfortable on a variety of mattresses, but those that tend toward the firmer side of the scale will be best for those sleeping on their backs..
Sore Back If you're suffering from back pain memory foam may be the best mattress material for you. Look for a mattress with medium firmness to assist in maintaining vertebrae alignment. Arthritis Avoid mattresses that are too soft because they will make it more difficult to move around if you have arthritis. Something too firm will also cause pressure points to become unsupported, inflaming arthritis areas more. Look for something with proper contouring under hips and shoulders, and extra support at the waist and legs. Acid Reflux Adjustable beds are the best types of mattresses for those with acid reflux because they allow you to raise the back of your bed so your head and upper back can be lifted. This can lessen symptoms and allow for a more peaceful night of sleep. Shoulder or Hip Pain Typically you need something on the plusher side if you suffer from shoulder or hip pain. Find something that relieves pressure but molds to your curves, providing cradling support. This will form to your body and help to alleviate pain during the night. Whether you are on the move and unwilling to lug around your old mattress to your new place or just looking for an upgraded sleep experience, we hope that this guide gives you the perfect starting place to make a decision that will affect every aspect of your life. Sleeping well correlates to living well, and it all starts with where you choose to lay your head. Good luck and good night!
This website does not offer medical advice nor professional medical services; rather, it is provided solely for educational, informational, and/or entertainment purposes. Individuals seeking medical advice should consult a licensed physician. The information provided should not be used for diagnosis or treatment of any condition, disease, or injury. When you have a medical condition, you should always talk to licensed doctor or other certified medical professional.  You should never delay seeking professional medical advice or treatment based on the contents of this website.  Call 911 or immediately go to the nearest emergency room if you think you may have a medical emergency.  The contents of this website are provided "as-is", Sleep Authority and its parent, subsidiaries, affiliates, employees, contributors disclaim any warranty of the information contained herein. Please contact using contact form to report any errors, omissions, misinformation, or abuse.

Sleep Authority by Resident
Sleep Authority is brought to you by Resident, the company that brings you Nectar, DreamCloud, Awara, Wovenly, Bundle, Home Well Designed and Level Sleep.
©2022 Sleep Authority. All rights reserved.