Best Mattress Stores in Arizona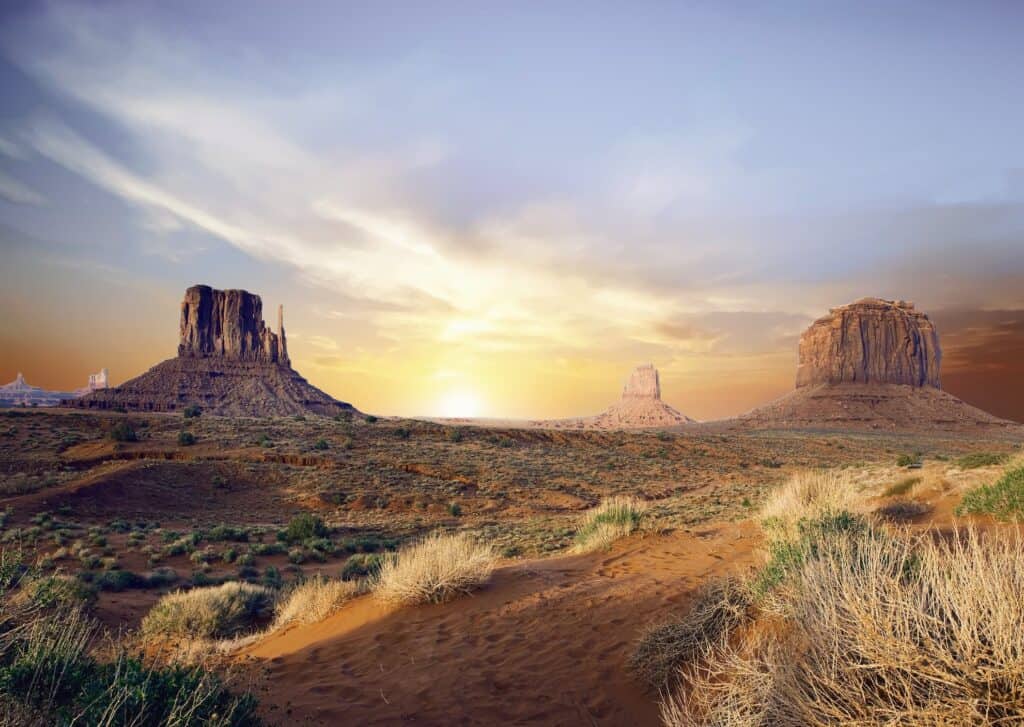 Buy a bed in Phoenix, Tucson, and Scottsdale
Arizona lies in the northwestern region of the United States and ranks as the sixth largest state in terms of area. Bordering with the states of Utah, Colorado, Mexico, Nevada, and California, it's known for it's diverse culture and captivating geography. 
The varying landscape boasts a variety of mountains, plateaus and plains. With rugged mountains and canyons painted in the hues of crimson and gold, Arizona is nothing less than a symphony of geographical wonders. The northern part is hilly, with rocky mountains, including the Colorado Plateau. It is home to the Grand Canyon — one of the most famous natural wonders of the world. The southern part has deserts, including the Sonoran Desert, which is known for its rare Saguaro Cactus. 
Although Arizona lies at a high elevation of 4,000 feet, it experiences desert climate most of the year. The summers remain hot and dry while the winters have cooler temperatures with occasional snowfalls in the mountains. That's why mattresses with cooling features are so important for those who live in Arizona. 
Where Are The Furniture / Mattress Stores In Arizona?
If you're searching for furniture and mattress stores in Arizona, you might need some help finding the right store for your needs. With so many furniture outlets in the state, finding the right one can be a little daunting. That's why we have done some digging to show you the best options for your furniture and bedding needs.
After doing a state-wide search, we have found multiple stores for the residents of Arizona. There are numerous mattress stores in Phoenix, Tucson and Scottsdale with a variety of mattresses, beds, and bases. 
Let's take a look at some of the best mattress stores, where they're located in Arizona, and what furnishing and bedding products they're offering. 
Arizona's Best Mattress Stores
Arizona has hundreds of furniture stores spread all across the state. However, Phoenix is the city with most high-end furniture and mattress stores. But if you're not in Phoenix, you need not to worry. Because we have found plenty of stores for you in Scottsdale and Tucson as well. And the best part is, most of these furniture brands have online stores offering a smooth buying experience. 
What do Arizona mattress buyers care about? 
Arizona residents look at a variety of factors before buying a mattress. Comfort and support is the number 1 thing they consider. Because nobody wants to spend half of their life on a lumpy mattress. Cooling is another factor that is super important due to Arizona's warm climate. That's why most buyers focus on gel-infused foam and other advance cooling features. Additionally, price is another factor that many mattress buyers consider. They tend to strike a balance between quality and affordability.