Best Mattress Stores in North Carolina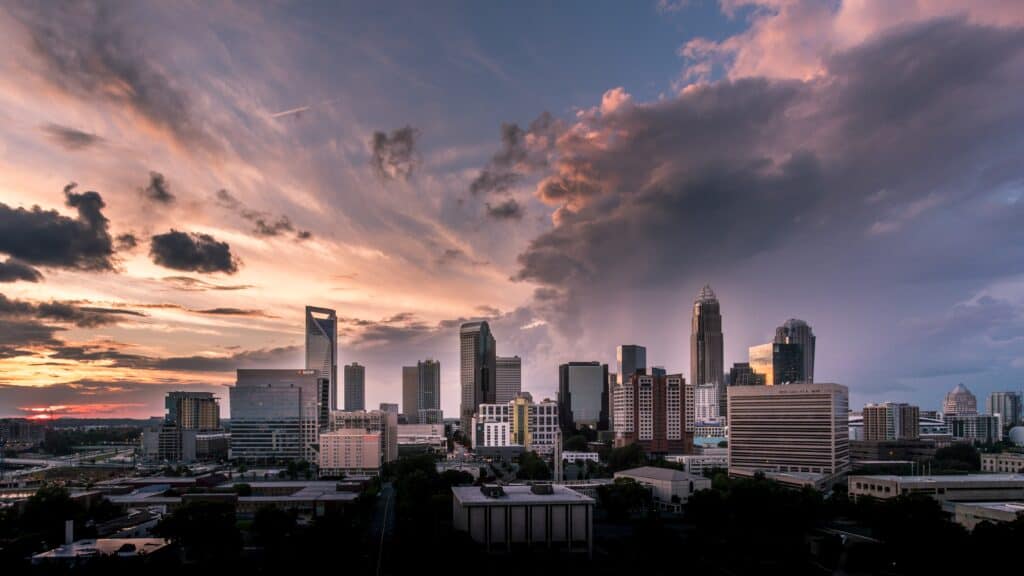 Buy a bed in Raleigh and Charlotte 
North Carolina is a state located in the southeastern region of the US. It has two nicknames: The Tar Heel State and Old North State. From the scenic peaks of Appalachian Mountains, to the stunning beaches of the Atlantic coast, North Carolina has picturesque natural landscapes in every corner. With numerous state parks, national parks, waterways and seashores, you can enjoy a range of outdoor escapes like camping, biking, hiking, and much more. 
In terms of climate, North Carolina experiences warm and humid summers and moderately cold winters. People of North Carolina are known for their freindly and welcoming nature. They embrace tourists from all around the world. And the good thing is, people are super proud of their rich history which includes Wright Brothers' first flight. They even have a slogan based on this event, "first in flight, first in freedom." Moreover, North Carolina is known for its motley multi-cultural mix, reflecting a blend of old traditions and new ideas.
Where Are The Furniture / Mattress Stores In North Carolina?
There are numerous mattress and furniture stores in North Carolina. You can find a furniture outlet in almost every corner of the state. However, with so many options in every place, it might not be easy to pick only one for your mattress and bedding needs. That's why we did some groundwork to help you find the right stores for your needs. 
We found more than 400 stores spread in every corner of that state. However, Charlotte and Raleigh have the best options. Charlotte is the biggest city in the state with more than 100 mattress and furniture stores. With a wide variety of high-end showrooms and budget-friendly outlets, it's easy to find a mattress in Charlotte. 
Additionally, you can find plenty of stores in Raleigh as well. Let's see where these stores are located exactly and what sleep and bedding options they have for NC residents. 
North Carolina's Best Mattress Stores
We sifted through a plethora of mattress stores in NC and selected top five stores for you. They offer a wide range of box springs, traditional inner springs, memory foam and hybrid mattresses. Whether you're looking for a premium mattress or a budget-friendly sleep option, these stores have the solutions to meet your expectations. Let's take a look at them below. 
What do North Carolina mattress buyers care about?
We asked several North Carolina residents about their top priorities when it comes to purchasing a mattress. And this is what we found. Most mattress buyers said support and comfort is their top priority. They seek mattresses with the right level of firmness and softness for a restful nightly sleep. Temperature regulation is also essential. Given the warm and humid climate, many buyers go for mattresses with advance cooling and breathability features. Lastly, durability is also highly desirable. Most residents expect their mattresses to remain comfortable and supportive for years.